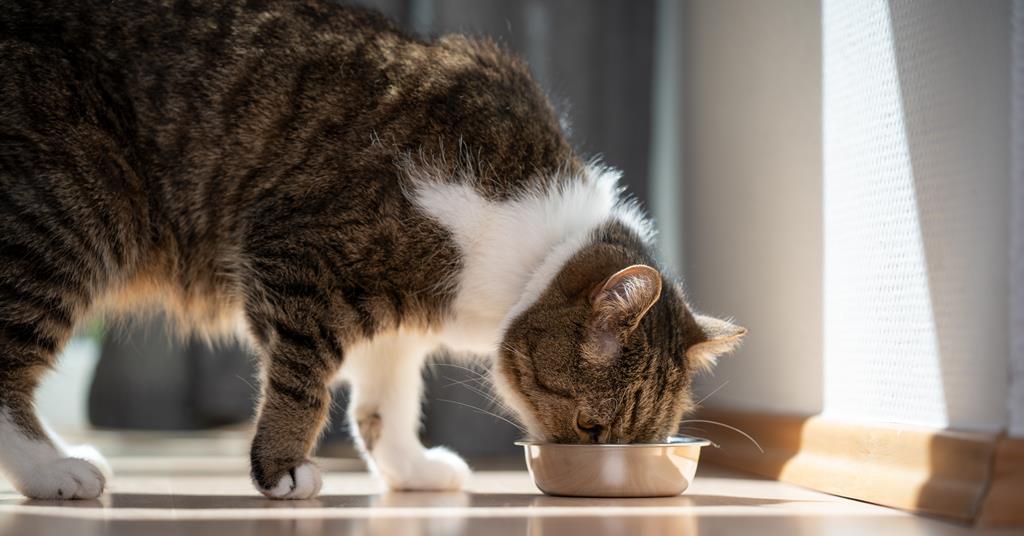 Feline Disease Outbreak: Is It Time To Review Food Recall Alerts? | Commentary and opinion
For pet owners across the country, Covid-19 is not the only pandemic of concern. Over the past few months, hundreds of cats in the UK have been stricken with a rare and often fatal disease, which vets and food safety officials say may be linked to pet food.
According to the Royal Veterinary College, more than 500 cats across the UK have been treated for feline pancytopenia, which causes the number of blood cells (red, white and platelets) to drop rapidly, causing serious illness. Currently, the death rate is 63% and vets are expected to use dog blood to meet the demand for transfusions as the crisis worsens.
There are fears – but not yet confirmed – that the outbreak is linked to cat food. According to the Pet Food Manufacturers Association, investigations have identified a potential link to dry cat food from three specific brands: Applaws, Ava and by Sainsbury's.
A number of these brands' products, all manufactured by Fold Hill Foods, were recalled on June 15 as a precautionary measure. "We are alarmed and deeply saddened to learn of reports from food and veterinary authorities of certain health problems in cats," said Ben Mankertz, Managing Director of Fold Hill Foods. "As cat owners ourselves we fully understand how overwhelming and stressful this situation is for families and although diet has not been confirmed as the cause, we would rather act now to ensure absolute safety. cats."
Subsequent testing by the FSA identified mycotoxins in a small number of the recalled cat food samples tested, although the regulator stressed that "mycotoxins are widely present in certain types of feed and animal feed. foods and do not by themselves indicate that they are the cause of pancytopenia.
The FSA is now working with the company and veterinarians to investigate further, including broader sampling and broader screening for all possible toxins. In the words of PFMA CEO Michael Bellingham, a "thorough top-down investigation is underway to determine the cause" of the outbreak.
For some cat owners, however, this investigation came too late. There were 130 cases of feline pancytopenia reported between April 2021 – when cases started to accelerate – and mid-June, when products were recalled. Veterinarians fear the actual number of cases may be much higher.
If humans and not cats got sick, they say, outrage would have spread.
It's important to remember, perhaps, that it's not easy to establish whether food is the underlying cause of an outbreak, let alone when the patient can't speak for themselves. "With acute cases of this nature, it may be some time before we can definitively identify a common cause," the FSA said, adding that the investigation "remains of the highest priority."
What this case has highlighted, however, is that the recall system has its flaws. Many cat owners, it seems, were simply unaware that the products had been recalled and continued to use them, oblivious to the potential risk. This is undoubtedly something that also happens with human food recalls – although if people did start to die, the media coverage would be more extensive.
With the consequences of missing a relevant recall notice so severe in some cases, this raises the question of whether it is time to revisit the alert system. Now that so many purchases are made online and by credit card, could a more targeted alert system be developed?
What is certain is that cat owners will not be content with excuses if a connection to pet food is confirmed. With many people facing not only the loss of their beloved pets but also veterinarian bills numbering in the thousands, some are already considering legal action.
Law firm Leigh Day says more than 100 homeowners have asked its product safety team to investigate a possible claim. These include Sarah Lawrence of West Sussex, whose cat Sterling died within four days of contracting pancytopenia, and who is leading an awareness campaign for the deadly disease. "Nothing can really compensate us for our losses and the emotional distress we all go through," she said, "but at the very least we want answers and make sure this doesn't happen again".
Carina Perkins is editor-in-chief of thegrocer.co.uk

Carina is responsible for the management and development of The Grocer's digital operations. She commissions high-quality digital journalism from our award-winning editorial team and inspiring commentary from industry players.

Follow Carina on Twitter: @CarinaPerkins