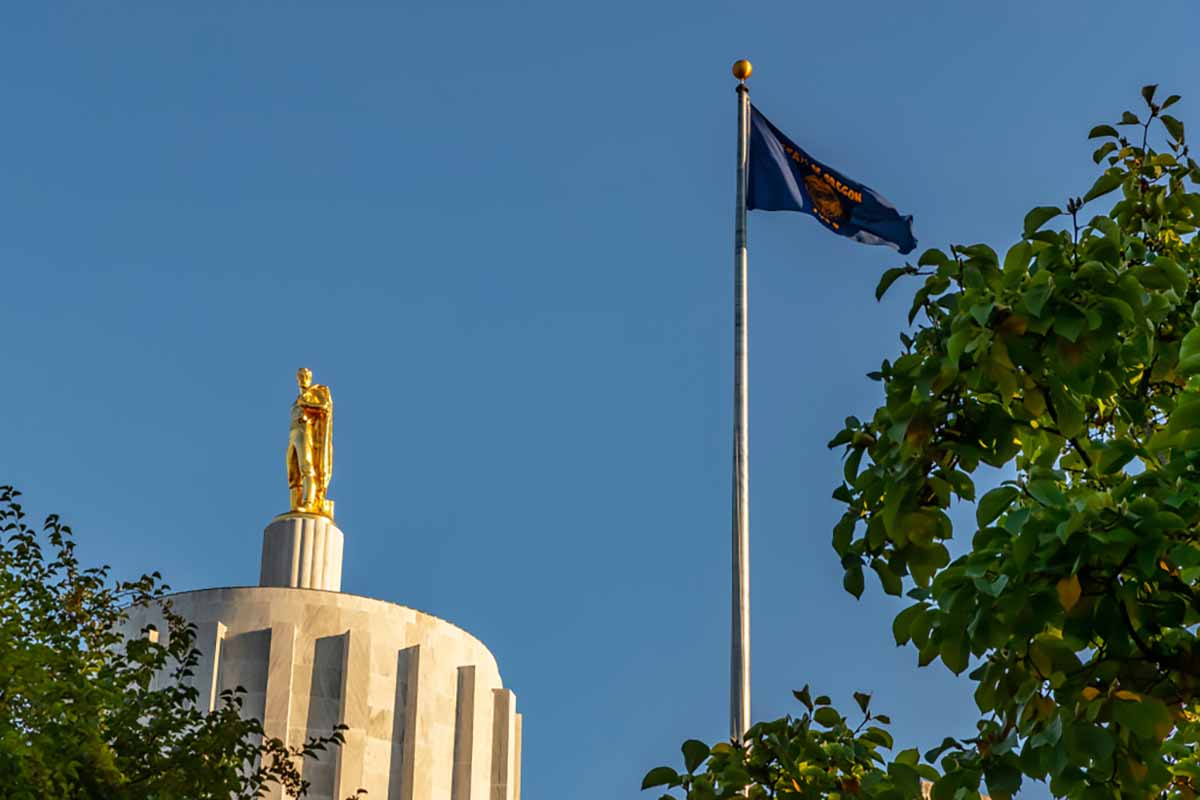 EPR legislation advances in some states, stagnates in others
The bill prompted substantial testimony stakeholders in the recycling sector.
Stewardship booths in other states
REP's proposals elsewhere do not appear ready for further action this legislative season:
California Senate Bill 54, the "Plastic Pollution Producer Responsibility Act", has been submitted to the Environmental Quality Committee and has received a recommendation for adoption. The law project was referred to the Committee on Appropriations, where it was read twice and ordered for a third reading, before being moved to the "inactive file", indicating that it is ready for consideration but is currently dormant, according to the state's Legislative Information website.
California Assembly Bill 842, the California Circular Economy and Plastic Pollution Reduction Act, was transferred to the Natural Resources Commission, where it was read several times and amended. The law project, which establishes the EPR and post-consumer resin (PCR) mandates, has received no further action.
Maryland House Bill 36, which establishes producer responsibility for packaging, was referred to the House of Commons Environment and Transport Committee, where it was scheduled to hold a hearing in February. No other action was recorded.
Massachusetts S.610 to launch the project EPR for packaging, minimum recycled content requirements, material-based cost variances and other mechanisms. The law project was referred to the Committee on the Environment, Natural Resources and Agriculture. No other action was recorded.
New York Senate Bill S1185, which "establishes the law on extended producer responsibility", did not leave the committee at the end of the session on June 10. Sponsorship of Senator Todd Kaminsky discussed the bill at the plastics recycling conference this year, saying it would increase recycling rates and increase the use of recycled materials, while lowering costs for municipalities.
Vermont H. 142 establishes the EPR for packaging and paper products. The law project was introduced in January and referred to the House Committee on Natural Resources, Fisheries and Wildlife. No other action was recorded.
In addition, June 1 New Jersey Senate 3853 has been presented. The law project "Requires producers of packaging products sold in New Jersey to adopt and implement packaging product management plans." The bill was referred to the Senate Environment and Energy Committee. New Jersey's current legislative session ends in early January 2022.
Movement – and lack of movement – on other important laws
California Assembly Bill 1371, which offers to ban several types of plastic packaging used in electronic commerce, not received enough votes pass this month and died for this legislative session. The bill would ban the use by online retailers of plastic shipping envelopes, padding and void fill packaging.
Colorado House Bill 21-1162, a bill "regarding the management of plastic products", was passed by both houses of the state legislature with numerous amendments, the last vote being on June 8. The law project now heads to Governor Jared Polis for final review.
The bill prohibits the distribution of single-use plastic bags in stores and retail food stores, but not in restaurants, as of September 2022. Until then, these bags will be charged 10 cents. The charge will also apply to recycled paper bags, which will be the only type allowed for distribution from September 2022. Part of the revenue from the charge will go to municipalities, which can use the money to pay related local costs. recycling.
The bill also contains progressive bans on expanded polystyrene products for food establishments. In addition, the bill removes an existing state preemption prohibiting local governments from enacting bans on plastic products, and it allows municipalities to pass regulations more stringent than those set out in the bill in l statewide.
Connecticut Senate Bill 1037, which makes many changes to the state container depot program, was passed by the legislature and sent to the state governor. This bill expands the list of containers covered by the law to include juices, sports and energy drinks, plant water and more. It also doubles the deposit from 5 cents to at least 10 cents starting in 2024, among many other changes.
Hawaii House Bill 1316, a draft "packaging waste" bill, begins a review process to assess the benefits and costs of implementing EPR in the state, and establishes post-consumer content mandates for beverage containers. This bill moved to the Hawaii Energy and Environmental Protection Committee, where it was passed with amendments and transferred to the Consumer and Trade Committee. No other action was recorded.
Maine LD 1467, "An act to promote a circular economy through an increase in post-consumer recycled plastic content in plastic beverage containers", establishes PCR mandates for certain bottles. Members of the Environment and Natural Resources Committee voted on May 28 to recommend adoption as amended.
More stories about EPR / stewardship