Entrepreneur Finds Her Niche In Fluff N Stuff Pet Services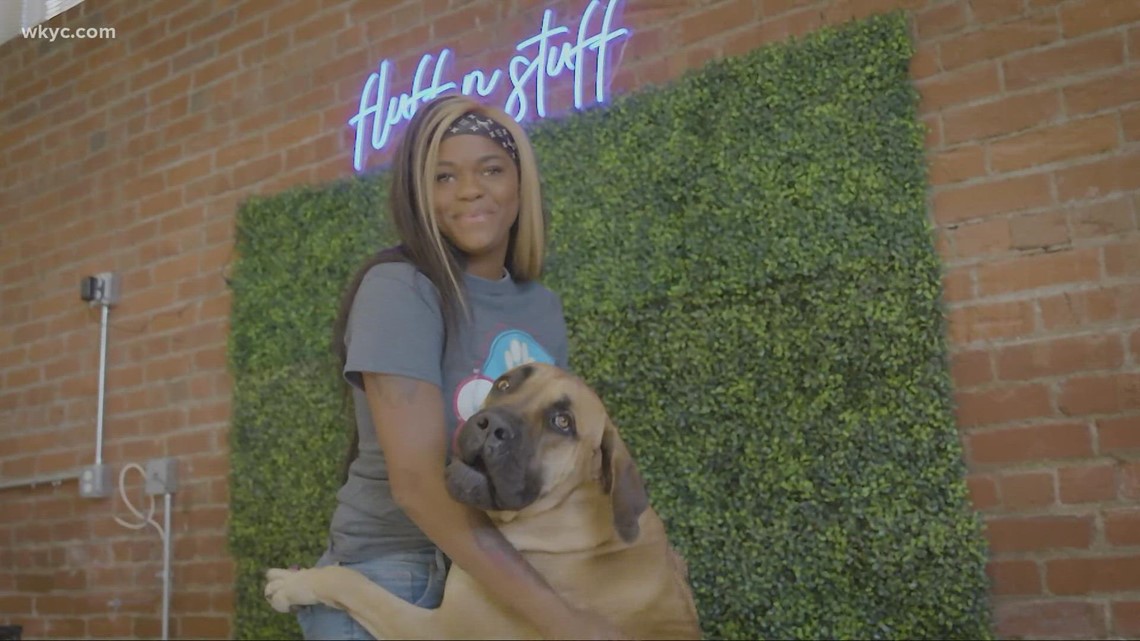 Marche Smith had a passion for animals and a vision – and she made it possible.
CLEVELAND – She may be young, but she saw a need and started to fill it.
Meet Marche Smith, owner of Fluff N Stuff, a Cleveland-based pet services company. Fluff N Stuff offers a range of services including boarding, grooming and doggy day care. They also have a mobile grooming van that goes to clients across the area.
Smith says his business was born out of a love for animals.
"This job is not for everyone," she said. "To open a business, to run a business that involves working with animals, you usually need to have a deep love for animals."
Fluff N Stuff started with Smith's Mobile Grooming Unit, a van that can get to pets and their owners wherever they are – something residents need.
"The main focus for me to have a mobile van was that they weren't really in the downtown area. I've never seen one in Greater Cleveland," Smith said. "So when I started I was really, really nervous, but it really took off, like that. From there we opened our location in South Euclid and now we're open in downtown Cleveland. .
"There is no daycare or grooming facilities in the apartments, so I chose this location because it's more convenient for us to be here," Smith said.
Smith has been working with animals since 2009. She attended grooming school in 2012 and says she enjoys working with animals, but deals specifically with cats and dogs in her business.
Fluff N Stuff works with any breed and size of animal, providing a full grooming service. This includes bathing, brushing, nail trimming and more.
Smith says the animals that come to Fluff N Stuff become his children.
"They are just amazing creatures," she said.