Choose Your Pet Adoption Event at BARC, Houston – March 25
FIND YOUR PERFECT PET: FRIDAY, MARCH 25 AT THE BARC, FROM 6 AM TO 5 PM
Choose your pet
On March 25, ABC13 and BARC along with our partners, Gillman Subaru and Proler Industries invite you to Pick Your Pet! Dozens of Houston pets are looking for their forever home and yours could be one. Don't miss this opportunity to find your new best friend. With your support, we're confident that countless Houston pets will find families!
Choose your pet sponsors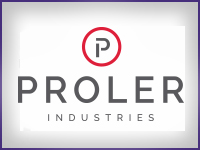 Thanks to the generosity of Proler Industries, BARC will offer
REDUCED ADOPTION FEE

Puppy Adoption Discount Fee – $13
(Regular fee – $75 / Puppies are 4 months and under)

Discount fee for adopting a dog – $13
(Regular fee – $50)

Discount fee for adopting a cat and kitten – $13
(Regular fee – $20)
(Offer valid for adoptions made at ABC13 Studios on March 25.)
All pet adoptions are subject to BARC application processing and screening.
BROWSE MORE ADOPTABLE ANIMALS!
BARC's mission is to improve the quality of life for all animals in Houston, especially those in the care of the City of Houston's BARC Animal Shelter & Adoptions. Donations to BARC directly benefit animals housed or otherwise cared for by BARC through purchases of medical, kennel, sanitary and other supplies and equipment. BARC's efforts also focus on raising public awareness among all Houstonians about homeless and at-risk animals in our community. LEARN MORE
If you are interested in adopting a pet, contact BARC
[email protected]
832.395.9084 or 311
3300 Carr Street,
Houston Texas 77026
ADDITIONAL CONTACT DETAILS